Why Our Beauty Training Academy?
Velvet Beauty Bar's Training Academy is one of the most popular beauty academies in the Toronto/GTA area! With our training you receive 1:1 professional training with our staff to ensure you receive the best training experience, along with training manuals, step by step instructional videos and practical hands on training. We make sure you leave our studio after your training confident and excited to start the new chapter in your life! These trainings are great for anyone that is interested in starting their own beauty business or adding another service to their existing business. All of our beauty courses are medically approved, and we strive to understand and exceed our students' expectations. We can't wait to help you get started!
Microneedling is becoming one of the most popular procedures in the beauty industry. It helps people manage acne scarring, hyperpigmentation, wrinkles and common signs of aging. If you are looking to add microneedling to your services, you need the proper education and training.
At the Velvet Beauty Academy, we offer high-quality and extensive medically approved microneedling training to teach you how to use a microneedle pen, the theory behind this service, the proper techniques for effective results, and how it reacts to different types of skin conditions.
You have access to a professional instructor for 1:1 training to ensure you have all the knowledge you need and that you are comfortable working with new medical devices.
Fees:
Online: $799
In-Person: 899
One of the best ways to enhance your style and appearance is to make your eyes pop with eyelash extensions. If you own a beauty salon or thinking of starting one, you need to have this service available.
Not only do you make your clients happy with incredible looking eyelashes, but you can also open another avenue to make money. Eyelash extensions are in popular demand, so you need to have the proper techniques and knowledge to give your clients the best lashes.
At Velvet Beauty Academy, we offer an extensive eyelash extension training program with one on one training so that you can learn a new skill for your business. This course can be attended by beginners or people who want to hone their skills and advance their careers.
If you are interested in adding cosmetic teeth whitening to your beauty salon, at the Velvet Beauty Academy offers high-quality and certified training courses to advance your business and keep your clients smiling bright!
In our course, you learn the proper techniques and health regulations, as well as how to use the best products on the market; after all, you want to ensure your clients leave with a smile they want to show the world!
Your instructor is a professional who has been in the teeth whitening industry for many years.
You receive a full kit (enough for 10 clients), standing led light on wheels, training materials/resources and instructional video. You are given what you need to get started right away!
Fees:
Online: $895
In-Person: $999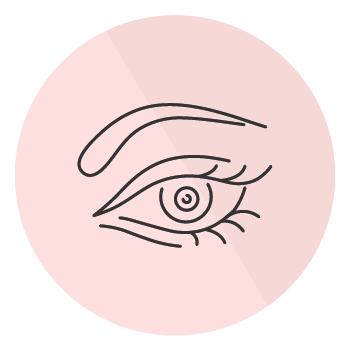 LASH LIFT/ TINT / BROW TINT
Many people are looking to revitalize their eyelashes and eyebrows by bringing them back to their natural colour and to give them a natural lift.
At Velvet Beauty Salon, we offer a professional training course for eyelash lifting and tinting, as well as eyebrow tinting so that you can provide these services to your customers! Whether you are just starting out or experienced in the beauty industry but don't have the proper training, we highly recommend adding these beauty services so that you start making more money.
Our extensive training academy teaches you the proper techniques for all types of eyelashes and brows, as well as live models to practice on.
Fees:
Online: $349
In-Person: $399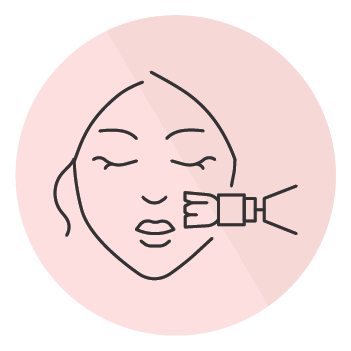 Dermaplaning is a technique that allows you to remove dead skin cells and reduce fine lines from anywhere on the body. When dermaplaning a face, you can also remove vellus hairs simply and gently.
Before you can add this service to your business, you need to be trained and certified to perform dermaplaning safely and confidently. At Velvet Beauty Bar, we provide a dermaplaning training course where you learn how to properly perform this non-surgical procedure.
After successfully completing this course, you become certified and are able to add this service to your business, opening a new way to add to your revenue!
Fees:
Online: $379
In-person: $479
If you are thinking about starting your own business in the beauty industry, we highly recommend you add microdermabrasion to your list of services. This minimally invasive skin procedure helps people improve the appearance of their face by removing or minimizing wrinkles, sun damage, acne, scarring and more.
Before you can perform microdermabrasion, you must become certified. At the Velvet Beauty Academy, we offer a medically approved microdermabrasion course that provides one on one training with one of our professional staff members.
In this course, you learn about the three types of microdermabrasion and how to properly use the equipment for each style so that you can confidently provide this service to your clients!
Fees:
Online: $249
In-Person: $349
We offer one of a kind BROW LAMINATION training that covers shaping and tinting part and comes with a pro kit for 25+ clients.
We provide a lifetime support to our students to help better the industry and support our students.
Fees:
Online: $449
In-Person: $549
This course is designed for beginners or advanced aestheticians with no experience necessary. With our one-day course you gain the knowledge and experience you need to start offering a trending BB Glow Meso Therapy Treatment by Dermedics.
Fees:
Online: $599
In-Person: $799
Hydradermabrasion is a dynamic process combining cleansing, exfoliating, washing and diamonds to give your skin the star treatment it deserves. Not to be confused with traditional microdermabrasion, this process is much gentler on the skin and much less irritating, particularly those with sensitive skin. New technology advances have allowed us to treat a range of skin concerns from acne and blocked pores to fine lines, wrinkles and even dull or lifeless skin. Basically anyone wanting a quick skin refresh, this rejuvenating treatment suits them.
Fees:
Online: $399
In-Person: $599